Express Visa for Dubai to get in 1 Day
We are here to provide Dubai express visa services for your UAE travel on immediate basis. We are available on whats app 24 hours on all days, even on government holidays too.
Visa can be processed on all days, including Friday and Saturday.
Express Visa will be valid for 30 days or 90 days for stay depending upon application type.
Traveler can enter UAE  as soon as visa copy is issued in system.
This type of visa will be issued in 4 to 24 hours. Kids visa may take more time.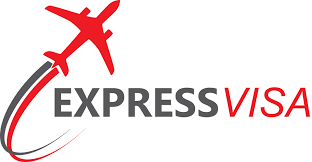 Dubai express visa fees
| | | |
| --- | --- | --- |
| 14 Days Visa online | 30 Days Visa online | 90 Days Visa online |
| Valid: 60 days after issue date | Valid: 60 days after issue date | Valid: 60 days after issue date |
| Adult: 70 USD / 250 AED | Adult: 100 USD / AED | Adult: 229 USD / 999 AED |
| Child: 70 USD / 250 AED | Child: 110 USD / AED | Child: 229 USD / 999 AED |
| Processing time: 1 Day | Processing time: 1 Day | Processing time: 1-2 Days |
Are you recently planning for Dubai trip? Then, you may require a visa to enjoy a hassle free journey. Visa is the essential document that you may require to avail a comfortable travel from one country to another. You need to always make sure about the visa requirement that is surely going to help you in getting rid of sudden delay in the airport. You need to be sure that you have a proper visa before you enter the airport premise. Moreover, you need to even be aware of the fact that your visa is attached along with your passport.
Which Kind Of Visa Are Offer?
Do you known which kind of visa you should apply for before entering the UAE? There are several kind of visa that is required to permit your entry in UAE depending upon several factors like nationality, purpose of your visit and duration of your stay.
Dubai Express Visa: But, in the case of Dubai express visa one would avail this visa within a short period of time that is just 4 hours to 24 hours means one day with all sort of facilities offered by regular visa.
Dubai Regular Visa: This is the visa that one avails on regular circumstance and the process acquires longer period of time.
Which Is The Best Kind Of Visa?
Since, every one of us is busy in our day-to-day life and do not have much time for paper work therefore to get rid of the stress of extra paperwork one should prefer Dubai Express Visa. This visa option is provided for the tourist who wants to visit Dubai within a short span of time. This visa offers one a validity ranging from 14 days to 60 days and more over it's processed in the easiest manner. This service is valid for all of the foreign countries. This visa in the case of emergency is issued within 4 hours to 24 hours and in regular basis occupies 3 to 4 working days. In the case of emergency the visa is put forward with additional charges of USD $100.
Documents Required:
For clear picture of the rule and regulation, you need to always keep a note on the regulation that repeatedly changes. And, to have a more perfect image, you need to check with the airline and regional UAE embassy. The details of the required documents are provided below:
Mandatory Document:
Colored scanned copy of passport
Colored passport sized photograph having white background in JPG/JPEG format.
Residence card copy (If applicable)
Non-Mandatory Document:
Marriage certificate in case you are accompanied with spouse
Copy of hotel booking
Copy of Airlines ticket
Contact us
Faqs: Can i get Dubai visa in 1 day?
Ans: Dubai express visa is for traveler who needs visa as soon as possible for their Dubai visit. Apply express visa and get e visa pdf file by email or whats app within 4 hours. You can apply express visa from India, USA, UK  or any other country. 
Average rating:
10 reviews
Oct 2, 2019
Good Company provide with good service.
Jan 28, 2019
Customer service
Very professional and timely delivery of visa. I received mine within 24 hours. Highly recommend.
Jan 24, 2019
Wow!!! Amazing Customer Service!!!
Kudos to you and the entire team for being so efficient and spontaneous in handling my visa request!!! I received the express visa in 24 hours.... The best part of ApplyDubaiVisa.com is less documentation, 24/7 response on whatsapp and quick service!!!! Highly professional team!

Keep up this super work and I recommend everyone to use this service!!! I will certainly come back to use the service again...

Thank you so much!!!!
Nov 15, 2018
Dubai Visa
The service was very efficient and we got the visa in less than 24 hours.

I would definitely use the service again. Keep up the good work
Oct 27, 2018
Brilliant Service! Thank you!
Amazing work! Use this service!

I need a visa within 24 hours and they delivered.
Staff was so easy to talk to. Can chat through whatsapp and very responsive.

I will use this service again.

Thank you!