Urgent Visa
If you need to travel to UAE shortly then read terms and affordable price details. So you have landed up on this page, frantically looking for help with an instant visa for an emergency travel to Dubai. Your friend or family might be in immediate need, or you may have some urgent work or property related issue which needs instant attention? Or is it that you have impulsively decided to take a break for a short trip to Dubai? Don't worry! Sit back and relax and concentrate on things more important to you. Whatever the reason, we will take care of your visa processing. We are open 24/7 on all days, whats app us for your quick Dubai visa arrangement.
Documents
Documents required passport copy (Main page and last page ) + passport size photograph in jpeg color format or pdf format.
| | | |
| --- | --- | --- |
| 14 Days Visit visa Dubai | 30 Days Visit visa Dubai | 90 Days Visit visa Dubai |
| Valid: 60 days after issue date | Valid: 60 days after issue date | Valid: 60 days after issue date |
| Adult: 70 USD / 250 AED fees | Adult: 100 USD / AED fees | Adult: 229 USD / 999 AED fees |
| Child: 70 USD / 250 AED fees | Child: 110 USD / AED fees | Child: 229 USD / 999 AED fees |
| Processing Time: 4 hours – 1 Day | Processing Time: 4 hours-1 Day | Processing Time: 1-2 Days |
Emergency Visa Processing services.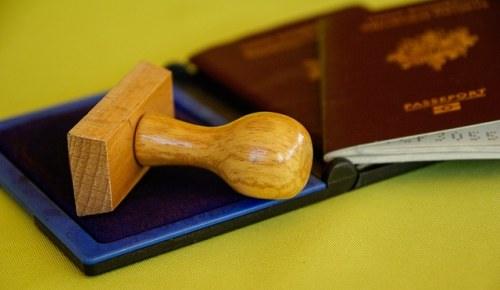 Few things you need to know before taking the service:
Visa, whether normal or emergency, is a mandate for stepping outside one's own country boundaries, even if the trip is for only a day.
This entitles the visa holder to enter the UAE country once within two months from the issuing date.
The visa holder can stay at the maximum of 30 days at once from the date of entering the country.
For visiting friends, family there should be substantial documented proof about the relationship as well as guarantee from the sponsor. For a foreigner who has a local husband, there should be proof of marriage.
For local visits or vacation, valid reasons should be provided to procure urgent dubai tourist visa.
For tourism companies, the total group size should not be more than 100 people and should have enough guarantees.
For work purposes, a foreigner is not allowed with a tourist visa.
Now that you are sure about your purpose and its application rules simply refer to the checklist stated below and our representative will be there to help you from the beginning till you get your visa. Here are a few documents which are required at the time of application:
A passport copy which is at least valid for three months
Photograph with any color or white background
Confirmed air ticket after visa approval for our records purpose. 
Once you have all your documents ready and in place, there is nothing to worry. Just apply for our services for by contacting us here and we will do the needful in a quick and hassle free manner and that too at minimal rates. We provide tailored services for those who want to skip the long queues of the government offices. Our economical and fast services are 100% satisfaction guaranteed.
Contact us
Average rating:
5 reviews
Apr 4, 2019
Jeannie of life
WIsh i could give 10 stars. applied for urgent visa on friday because sunday morning I had to fly. They provided me with visa in 5-6 hrs only. Thanks so much.
Jan 26, 2019
I am so thankful to this company ! They made my day! I need urgent visa and they make it for sever hours! I couldn't believe ! Just incredible ! Service is on top! Kindly recommend !!!!!!!!
Nov 24, 2018
Amazing service
Your service is quick and efficient! I asked for the visa on Thursday, and I got it on Saturday when I was told by other agents that Fridays and Saturdays are non-working days for the immigration office. I highly recommend to those who need a UAE visa urgently in an emergency situation.
Oct 31, 2017
Dubai urgent visa
Amazing customer service & quick service at a competitive pricing! found the company on random google search & turned out to be a mighty pleasing experience. UAE Dubai visa granted in 24 hours(usually takes 3 working days). Would highly recommend their services.
Oct 23, 2017
I found this company randomly on google. I didn't expect that I found an excellent tourism company. I got the urgent visa within a few minutes after I sent the document of visa release requirement needed. The professional tourism company I have ever dealt! I'm really satisfied with the service. Cheap price with professional and quick service. Highly recommended indeed!