Sharjah Visa
Sharjah is the third largest emirate in the United Arab Emirates. It is ruled by his highness Sheikh Sultan al-Qasimi, Amir of Sharjah and Member of Supreme council. It contains the main administrative and commercial centers together with an especially impressive array of cultural and traditional project. There are several famous museums. The city is also famous for its remarkable elegant mosques. The Expo Center of Sharjah is well known for the annual book fair that is famous all over region. There are many tourist attraction places like Al Majaz Waterfront, Sharajah Aquarium, Sharjah Museum of Islamic Civilization, Al nor Mosque, Arabian Wildlife center, Bhuaira Corniche, Al lttihad Square Park and so many places. Every year so many tourist visit Sarjah. If you are planning for tour of Sharjah, you required to apply for Sharjah Visa.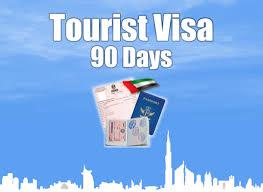 Following are the Requirement for "Sharjah Visa":-
                People from different countries have to satisfy different criteria to get a valid visa to enter into UAE. The travelers can get a tourist visa which validity is fixed 30 days, a service visa for 14 days and a visit visa from a hotel or from a travel company. Before applying 'Sharjah Visa' you have to make reservation first. You must have to transfer a copy of your passport and other document to the hotel or agency along with your arrival date. Then the hotel or the agency will fax you a copy of Sharjah Visa when it is ready.
If you wish to stay in Sharjah for more than 14 days, you have to apply for Visit Visas. These are valid for either 30 days which is short term visa or 90 days which is long term visa. The tourist Visa is of special category under the Visit Visa which provides 30 days stay and in non-renewable. If you stays for more than 30 days, You have to pay a fine per day plus some charges for an out pass.
Document required for Sharjah Visa (individuals);
Passport copy of the sponsor
Passport copy of the sponsored person
Travel insurance
Copy of confirmed flight booking
Bank approval letter
Passport size colour photos
Visa fees
Duly filled Visa application form
Additional Documents required for 90 days Sharjah Visa;
Confirmed Sharjah flight ticket
Passport copies of friends/relatives residing in Sharjah
Residential proof of friends/relatives residing in Sharjah
Invitation letter issued by friends/relatives in Sharjah
Alternate local contact details of 2 friends/relatives residing in Sharjah
Apart from the documents, immigration may ask for additional documents as deemed necessary
Terms and Conditions:
Entry into the UAE is subject to immigration approval
If visa has been issued and utilized, The ticket is non-refundable
Visa processing time is approximately three to four working days
Visa fees are non-refundable under any circumstances
Female below 22 years and Male below 21 years of age need to apply for visa along with their Guardian to avoid rejection
Validation period for passport is minimum 6 months