Dubai 14 Days Visa
Are you looking for 14 days short term visa? Get your Dubai Tourist Visa which is valid for 02 week, get it at best deal price. This type of Visa is recommended for visitor for a short stay in Dubai.  Visiting Dubai is on everyone's bucket list, and therefore it has become one of the most visited tourist destinations all over the world. But to visit a foreign country you will need important documents to the allowances and VISA is one of the most important documents that you will need to carry when you visit Dubai. We will explore the options and processes required to obtain this VISA.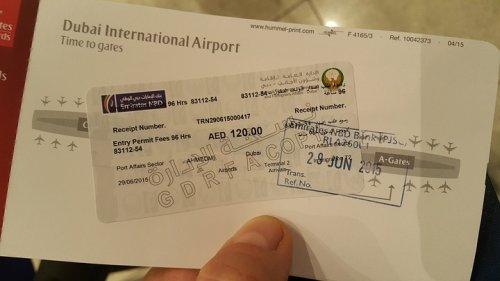 What are a 14 days VISA?
The above mentioned VISA option is a short-term visit single entry VISA. Please note that the VISA is non-extendable and is valid only for a period of 14 days stay in Dubai. And yes, it is valid for 14 days from the date of issue.It is a single entry and single exit visa used by the tourists coming to Dubai for travel and one-time holiday purpose only.
Why you need a 14 days VISA?
You need 2 week Visa if you are planning to make a short trip to Dubai.! This 02 week VISA is mainly beneficial for tourists or for a short-term visit for business or for recreation purposes. It also beneficial for people who are going to Dubai to spend some time with family and relatives.
Dubai visa fees for 14 days?
The fees hovers around $100 USD / 6,300 Indian Rupees depending where you get your VISA from. There are many travel agencies who offer lucrative offers on the 14 days VISA all over the world.
What documents do I need for the VISA?
The original form which you filled with your full details will be necessary.
Your color picture which should be of dimensions 4.3 cms x 5.5 cms with a black and white background is necessary.
Your colored passport copy with the Bio Page and Observation Page. The passport must also be valid for at least 6 months.
A copy of the Emirates or Fly Dubai airplane tickets and also the original tickets or any other airline will also do.
The copy of Guarantor's passport with a photocopy of Bio Pages, UAE residence visa page copy which shows the validity of the residency for 6 months. (Not mandatory)
If the applicant is self-employed then he or she must provide with trade license. (Not mandatory)
Security deposit of 1000 AED or $272.5, which must be paid in cash must also be deposited at the time of submission. This money will be refunded once the applicant exits the country. (Not mandatory)
What is the processing time?
The processing time required for the approval of the VISA is around 5 working days. If you are getting your VISA done through a US then you can be assured that it will get approved as soon as possible.
Plan your trip and apply for the Dubai Visa according to your stay in the country. The charge for the VISA depends upon the type of Visa you applied for. Therefore, make a decision before you apply for the VISA and if you cancel it afterward you will be charged with a fine of almost 115 AED.