Medical Test Rules for Dubai Visa
Dubai health authority is known to provide quality service based on medical test that ensures the fitness screening service. This medical test is compulsory for every non local individual staying in Dubai. Dubai is known as a luxurious city that offers experience relaxed standard of living.  This service is generally availed by those who desire to fetch new visa or are trying for renew their existing visa. This test is conducted for different diseases like HIV, AIDS, Hepatitis B & C, Tuberculosis, leprosy, syphilis and pregnancy. This tests need to be conducted in the governmental medical facilities and not in the private one.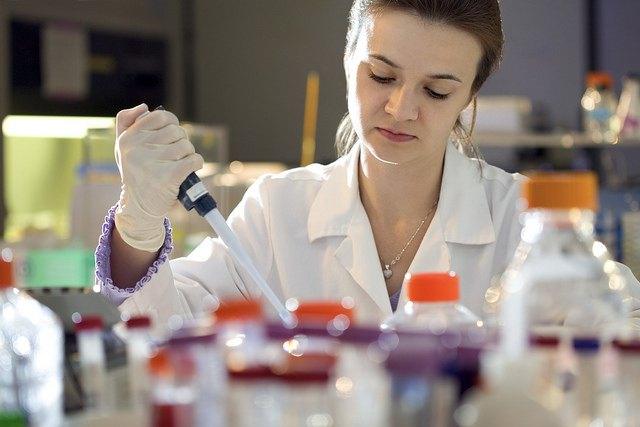 Results of the tests that are conducted in other countries would not be accepted. In case the result is found to be positive then the permission of visa gets denied and the person gets deported to his/her country. Other positive results may involve the practice of deportation or treatment.
Procedure for medical fitness test:
On the arrival at the UAE airport, you company is going to explain you about the entire process such as what you need to proceed with, about pro arrangements, when and where to go for medical test. They going to hold your hand and guide you if you are too lucky. In case you arrive here at your known you need to perform few of the activities that are listed below:
You first of all need to collect the entire document that you need to carry along with you. Few of the documents are listed below:
Original passport along with valid entry visa and copy of visa page and information pages need to be carried. In case you need to execute a process for renewing visa, you need to have a copy of residence visa page. Specifically colored copies are preferred but applications are accepted in the black and white format.
Two of the recent passport sized photograph that is less than 3 month old which is easily checked and probably checked on the day of you arrival.
Need to carry government health card, if issued or even have the health card number if you possess one. In case, you do not have one, you need to enquire on the DHA website and apply for temporary number. Howsoever, it is found to be not mandatory at the time of test while you are applying for a new visa.
If you desire to follow the procedure of visa renewal then you need to have Labour card or Emirates ID card or any other card issued by the UAE government.
Employment offer letter or contract need to be carried. Usually required for applicant who are present on tourist or visit visa.
You need to make a visit to the fitness test centers. But, meanwhile you need to be even careful about restriction that is imposed on the person who makes a visit to the centre. All of the details related to the medical fitness centre is provided below:
| | | | | | |
| --- | --- | --- | --- | --- | --- |
| Facility | Location | Hours | Telephone | Closed on | Notes |
| Airport Medical Clinic | Dubai Airport | 07:30-14:30 | +971-4-2164959 | Remains closed on Fri, Sat. | §  Applicable for Dubai Airport staff only.§  No express service? |
| Al Bada'a Health Center | Sheikh Zayed Rd | 07:30-14:30 | +971-4-5081046 | Remains closed Fri, Sat. | §  Applicable for Housemaids only offering its service in local area. |
| Al Khawaneej Health Centre | | 07:30-14:30 | +971-4-5023002 |  Closed Fri, Sat. | §  Only for Housemaids. |
| Al Lusaily Health Center | Al Ain Road | 07:30-14:30 | +971-4-5022500 |  Closed Fri, Sat. | §  Only for Housemaids. |
| Al Mankhool Health Center | | 07:30-14:30 | +971-4-5021263 |  Closed Fri, Sat. | §  Housemaids only. |
| Al Muhaisanah – see Muhaisana | | | | | |
| Al Quoz Medical Fitness Center7 | Al Quoz Ind 3 | 07:30-21:00 | |  Closed Fri, Sat. | §  Corporate only. |
| Al Safa Health Center2 | Jumeirah 2 | 07:30-14:30 | +971-4-3955122 |  Fri, Sat closed. | §  Executive employees, VIP service only. |
| Al Satwa Medical Center – see Satwa | | | | | |
| Al Twar Health Center (Al Towar) | Al Tawar | 07:30-1430 | +971-4-5022133 |  Closed Fri, Sat. | §  Housemaids only, in local area. |
| Dubai Airport Free Zone Authority | DXB Terminal 2 | 07:30-14:30 | +971-4-2994436 |  Closed Fri, Sat. | §  DAFZA staff and clients, DSO Authority staff only. |
| Dubai International Financial Center³ | Emirates Towers | 08:00-15:00 | +971-4-4289211 |  Fri, Sat closed. | §  DIFC employees only. |
| Dubai Knowledge Village Clinic4 | TECOM – DIC | 07:30-14:30 | +971-4-4347332 | | §  TECOM employees and students, executive VIP (non-TECOM ok?). |
| Emirates Airline (EK)5 | | 08:00-15:00 | | Closed Fri, Sat. | §  EK employees only.§  No express service? |
| Jebel Ali Health Center | | 08:00-1500 | +971-4-8834240 |  Closed Fri, Sat. | §  JAFZA clients and staff only. |
| Karama Medical Fitness Center | Opp Post Office | 07:30-14:30 | | | §  Not housemaids.§  Express packages only. |
| Muhaisnah Medical Fitness Center | Muhaisna 2 | 24 hrs1 | +971-4-5023939 | | §  Al Ghusais (Qusais), Sonapur area. |
| Occupational Health Center | Satwa | | +971-4-3420306 |  Closed? | |
| Rashidiya Medical Fitness Center6 | Rashidiyah | 07:30-14:30 | +971-4-5022422 |  Closed Fri, Sat. | §  Females only. |
| Satwa Medical Fitness Center8 | | 07:00-21:00 | +971-4-5023205 |  Closed from 05 Jun 2013. | §  Not males unless express. |
| Tawajod Service9 | Your location | | +971-4-5023968 | | §  Cost AED 1010 plus Medical Fitness fees. |
Busiest time at the centers starts early in the morning and last till afternoon. In the later half of the afternoon, the centers are found to the minimal busy. You can even make a visit to the Muhaisnah after midnight, but you need to be cautious that you haven't went there after being to pub or disco.
You can easily execute the process of application and online payment on DHA website. Howsoever, medical test cannot be conducted online therefore most of the applicant prefers going to the centre and directly paying them off. The payment need to be carried forward by your employer as a part of sponsorship.
In case the employer is having an official account at DHA then applicant need not to pay off the amount in cash. And this is a situation then it need to be informed prior to the applicant.
Official information do not comprises of any medical test related to the drugs, alcohol or DNA analysis. But remaining on the safe side it is important not to get addicted to any abuses as DNA analysis can be easily conducts which is sure to bother you.
As soon as the test get completed, you need to have a copy of the test conducts are your future reference as the employer is going to take the original copy of the test result.
Update of medical test law:
As per the UAE cabinet decision held in the year 2010, it was announced publically in the official gazette in response to medical test. To ease out your task, we have provided a table below that would help you to understand the feedback of any result.
Condition
Group
New visa
Renewal
If Positive Result
Fee
AED
AIDS/HIV
All expatriates
Deportation
2500
Hepatitis B
6 categories¹
ü  ?
Treatment? Deportation?
2500
Hepatitis C
Not tested
Leprosy
All expatriates
?
Deportation
2500
Pregnancy
3 categories³
?
Employer decides
50
Syphilis
6 categories¹
?
Treatment
2500
Tuberculosis (TB)
All expatriates
Treatment then deportation
2500
Above content is only for information purpose. For further queries call directly to Dubai immigration. We are a Dubai based travel agency who provide Tourist visas only.