Extend your Dubai Visas for 60 Days
Can You Extend Dubai Visa?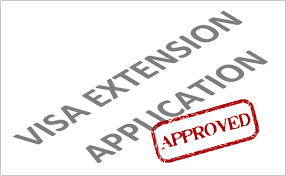 It is good news for the people who want to extend their visa and want to stay in Dubai for a long time. Visa Extension in Dubai is now possible for a little expense, contingent upon the manner in which you do it. The UAE visa is issued for single entry and multiple entry purpose. It is the best time for 60 days or 90 days extension on all tourist visa types.
Remember that there is a fine of AED 100 per day if you dont apply extension or you overstay in Dubai. So, try to plan the extension attempt in advance to complete it a couple of days before your  old visa expires.
The new changes to the UAE visa framework presently allow individuals on tourist or visit visas with a 30-day visa extension twice. It means with the aggregate of 60 days without leaving the country.
Formerly, individuals on the tourist or visitor visas, particularly job seekers, needed to leave the UAE after their current tourist visa expire. And in order to get new visas, they had stay outside of UAE for 3-4 days to get new visa for re entry.
But now Dubai visa can easily be extended. You can get the idea from the quote below:
Brigadier Saeed Rakan Al Rashidi, Acting Executive General of Foreigners Affairs said about Visa Extension Dubai:
"The new framework currently permits individuals on visit or tourist visas to expand their stay in the UAE for 30 days, for multiple times, after the termination of the passage grants,"
Two Ways to Extend UAE Visa:
1: Online extension at www.gdrfa.ae:
The first and simple way to extend Dubai visa is to apply extension with the help of your current sponsor online. Pay 950 – 1100 AED if you want to stay and don't like to leave the United Arab Emirates for next 30 days.
2: New visa inside country:
You should keep in mind the following steps for New visa inside Dubai:
Get a copy of old visa and passport.
Apply with any tourist agency who does inside country visa.
Pay fees of AED 2100 – 2600 aed for 30 days and 90 days inside country visa.
You will get visa plus status change on new visa inside country, no need to exit anywhere.
If you are a tourist or visitor and living in Dubai, but don't want to leave the country, your visa can easily be extended and you can enjoy your Dubai visit. For the Government to endorse your visit visa, it is obligatory that you have a support who must be a UAE resident, a lodging authorized, or an organization to work inside the UAE.
The visit visa is typically substantial for 90 days and is extendable to an aggregate of 60 days. So as to reestablish it, there is govt and admin fees.
Note: Visa rules are liable to change frequently. Stay aware of most recent information and updates accessible for UAE visa expansion.