Dubai visa for Indonesian
Eligibility criteria for Indonesian citizens to obtain Dubai Visa:
Travel Document/Passport
Document proving purpose of travel
Proof of accommodation
Travel and health insurance
Document proving sufficient financial means
• A personal invite from any travel company or close family member residing in UAE can obtain visa for Indonesian citizen from Dubai immigration.
• A newly married Indonesian couple travelling for honeymoon post marriage is eligible for visa on the basis of submission of their marriage certificate.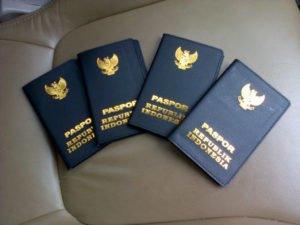 Types of Visa permissible for Indonesian Citizens:
Transit Visa :
A transit visa is issued for travelers looking to stay for few hours or 1 or 2 days in Dubai. In such a case visa requirement for Indonesian citizens vary.
Tourist Visa:
A tourist visa applied by an Indonesian citizen via a travel agency or hotel. Its basically the popular visa for all sorts of travel to Dubai. Mostly all tourist visa gets approved fast and documentation part is less.
Visitor Visa:
It is one of the most applied and approved Dubai visa for Indonesian citizens. Used by Indonesians for visiting Dubai for any family or business visit. This visa a close relative or company can only apply.
Employment Visa:
For many people Dubai is a work hub. This visa is given to people who are working in Dubai on permanent basis also they get status of resident.
Multi Entry Visa:
Enter and exit Dubai for unlimited time as per your travel plan. One visa is enough for multi entry in Dubai. No need to worry for visa all the time before travel. Indonesian an apply multiple visa from registered travel agent.