Dubai visa for Lebanese
​The type of visa that you require for entry in Dubai (UAE) depends upon a few factors. For example, your nationality, the reason for your visit in Dubai and duration of stay. For Lebanon citizens visa can be arranged online for Dubai.
Steps are easy to follow and that gives all Lebanese hassle free entry in Dubai with minimum documentation.
Terms and Conditions do change now and again as per Dubai immigration rules.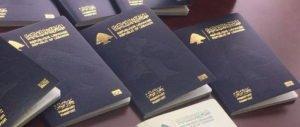 Apply your UAE (Dubai) visa with us and get evisa copy in 3* days.
Mountain view
Documents
Documents required passport copy (Main page and last page ) + passport size photograph in jpeg color format or pdf format. Email us documents at visa@applydubaivisa.com
Visa process was never so easy. Dubai is a beautiful city which welcomes many tourist and business person every year. UAE govt gives on arrival visa to many nationals but there are large number of people who still require prior approved visa. Visa here is based on sponsorhip system where hotel, airline or travel agency is eligable to give visa to visitors. Dubai follows evisa system where visa is electronically generated and traveller just need to print copy of same before travelling.
Why we are best?
Minimum documents requirement.
No cash / cheque deposit from families.
Express visa service.
Dedicated customer support via chat/email/call/whatsapp etc.
Our fast and easy visa processing makes your holiday tension free. If you wish to invite your relatives and friends to Dubai get in touch with our visa agent. Visa handling fee is minimum as per market standards. Our customer care will update you at each step with progress of application.